How close is Rainforest from Cusco?
Manu is the closest rainforest from Cusco which has regular access by overland transport via public transport or touristic services. The transport services are available almost every day that departs from Cusco so Manu National Park its fabled reputation as the jewel in the crown of the rainforest viewing experiences. Those who choose to take the land route into a spectrum on contrasting natural environments and wildlife from the dry Andean mountains. Traversing the cloud forest to tropical rainforest.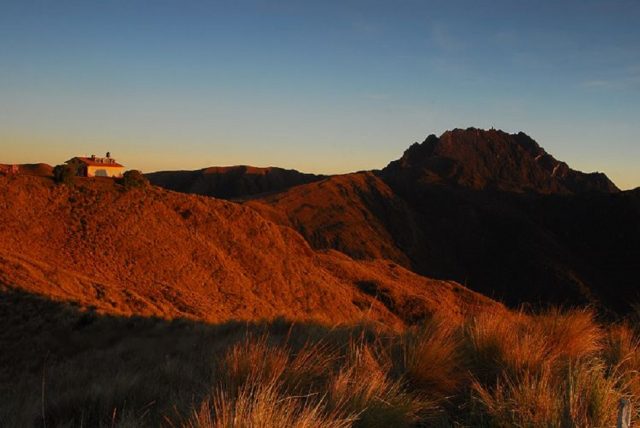 Travel Time from Cusco to Guadalupe Lodge – Rainforest (1,800 Ft)
How close is the rainforest from Cusco? Is it worth driving around six or seven hours from Cusco city to Manu National Park's rainforest? These are probably the most common questions that popped into people's head when I decided to explore the region of Cusco
In fact, six hours can be even wasted at the airport of large cities and traffic while embarking on a tour that depends on flights so it could even be longer in case of a flight delay. Whenever I can, I go for overland trips, they are much more fun!
The travels time to Manu rainforest  depends on the following factors
From May to October is the dry season and the road it's in better shape, not delays caused by landslides that contrary happens during the wet season.
The distance, How deep you want to travel?
with about 6 – 7 hours driving, you essentially get to tropical rainforest, descending as low as 1,700 feet where the average temperature is about 28 C.  The vegetation has mid-large trees with great diversity of plants and wildlife (monkeys, birds, rodents, insects, small reptiles). Multi-days tour will demand boat transport to explore deeper along the Madre De Dios River
Overland transportation time depends on the number of stops proposed along the road. Guided tours usually take longer journeys due they follow an itinerary so nature walks are involved along the road in the search of wildlife at the cloud forest. Other activities can be visits to  Andean villages for cultural aspects, landscapes pictures, meals stop so on if traveling in search of birds. It would take the slowest pace.
The Road
As stated a straight journey would last around  6 hours from Cusco to reach the vicinity of the Pilcopata and Patria village somewhat 204 Km from Cusco.  The beginning of the road from Cusco to Paucartambo village it's new and just asphalted (paved) with curves typical of the road in the Peruvian mountains. Beyond Paucartambo the roads remain on gravel and dirt and a bit narrower along the cloud forest.
From Pilcopata to Guadalupe Lodge would take only 30 minutes to reach the  Lodge. For travelers who want to explore the rainforest and see wildlife and to relax in a quiet environment. We recommend to get away from the main road and the villages to avoid disturbance from civilization.