Available Everyday
Tambopata Amazon Tour
Get ready to walk through different parts of the forest, explore pristine rainforest surrounded by giant trees, navigate Amazonian lakes and rivers looking for top wildlife, night expeditions to look for bizarre creatures, get immersed in the real wilderness! A tour that should be mentioned in your bucket list. You will have a commodity, safety, and good prices. If you are a solo a traveler, you can checkout fixed departures, we offer daily departures from Puerto Maldonado.
Information

Tour Plan

Location

Gallery

Reviews

Additional Info

Similar Tours
What's included
Departure Location
Puerto Maldonado Airport, Bus Terminal or Hotel in Town
Return Location
Puerto Maldonado Airport, Bus Terminal or Hotel in Town
Price includes
Accommodation on double bed room

Activities Listed in the Program

All meals included (vegetarian, vegan mentioned in advance)

Box lunch

Macaw Clay Lick Entrances Tickets

Professionally Local Guide

Rubber Boots

Snacks (fresh fruits, cookies, chocolate)

Touristic Transportation

Unlimited Purified Water
Price does not include
Alcoholic Drinks

Domestic Flights / Bus Tickets

Nights on Single Supplement
Amazon Budget Tour Peru – Explore Tambopata
<h3> Tambopata Jungle Experience. </h3>
Looking for an Amazon budget tour Peru. Explore the Tambopata National Reserve. Not only that, but save money too, now who can say no to that? Amazon tours offer you the chance to explore the rainforest and animals that reside here. See monkeys, black Caimans, Giant Otter, Macaws, and different species of birds. Furthermore the most spectacular clay-lick in the world. Definitely the best combination to enjoy the jungle with active comfortable and successful excursions.
You can truly fulfil your dreams with this tour. Your expectations will certainly be exceeded. Additionally, exploring this untouched piece of nature, under the care of the professional staff at Wild Watch Peru. Our competent and extremely knowledgable local guides will present you with the best information and spots for watching the wild. With his practiced eyes and ears, showing you the most wondrous animals in the thicket vegetation. As well as giving you insight into the medicinal value of plants.
Lodging and Activities on Budget Amazon Tour in Peru
We only use lodges that have the best location of the Tambopata River, bordering the Tambopata National Reserve. Therefore, easy to access to two oxbow lakes. Sachavacayoc is deep in the jungle, where you can take night walks looking for tapir and other interesting creatures. At night large Caymans and the 2 largest Macaw Clay Licks.
Smaller Groups on Amazon Budget Tours
First of all, we have done our research. One of the biggest issues that most group travellers face is group size. Most tour operators conduct tours in large groups which could spoil the entire experience for you. This is what makes Wild Watch Peru so different. We specialise in offering tours in smaller group sizes, at some of the most exclusive places in the Peruvian Jungle, all at the best prices. As a result, making the tour a more personal experience, that suits our clientele down to a tee.
A smaller group simply opens up your itinerary a little more. Making it more accessible, providing security and companionship and offering enriching experiences. (Without dealing with complete strangers.)
Tours for Everyone
Because our tours are designed just for you. Travel with us and create a lifetime of memories. In a family or group of friends, see unique landscapes, enjoy observing the rarest and cheekiest wildlife. Simply relax, inhaling nature and get immersed in our culture and what the jungle has to offer.
So, we take great care to ensure that our tours are the best value for money in the business. We know that outstanding value means. Ensuring that all of the ingredients are right. Not just the price. Many of the inclusions in our tours are the result of years of careful research, to get the right balance of quality, and of course, adventure.
Do What You Like
You're usually stuck with economical but congested guided tours, or excellent but expensive private itineraries when you choose most travel companies. However, with Wild Watch Peru. You have the freedom to do what you like, without having to drain the wallet for the experience. So plenty of pennies spare, knowledgable and exciting tours, with you in charge of what you see. Sounds like a perfect opportunity, which surely you cannot miss.
Our guides speak some of the local languages from the area, so they will be able to navigate through every situation smoothly and comfortably. In many places.  You'll have the choice to explore with new friends or discover the destination independently if you wish.
A Sustainable Approach
What makes Wild Watch Peru at Tambopata Tours so unique, is its ability to deeply touch and evolve the destinations it caters to. We have lodges in the heart of the rainforests which help protect the wildlife in it's vicinities. We have a team of staff who hold to the high importance the respect of this glorious land on our doorstep. It is a part of our conservation projects adjacent to the park. An initiative that strives to sustain local communities. Environments for future generations in the Peruvian Amazon and it does its best to employ local people, and businesses wherever possible to help out the local economy.
The Highlight "Chuncho Clay Lick"
The clay lick is one of the largest in Tambopata it provides the chances to see at least 3 species of large and colourfull macaws than anywhere else in the world. The bright Reds and Greens, Scarlet, Blue and Yellow feathers stand out against the muddy wall. These birds are mostly macaws, though smaller parrots and mealies of all sorts group at the clay lick as well.
Day 1
Puerto Maldonado - Collpas Inn Lodge
Breakdown of Day 1;
Hotel pick up.
Duration: Approx 1 hours travel.
Tambopata Reserve - 25 min boat ride.
Arrival at Collpas Inn Lodge.
Walks - Secondary growth Forest, Primary Forest.
Night Boat - Caiman spotting.
We will start on the morning time and pick you up from your hotel, we will have 1 hour by minivan. The first part of the journey will be by the high way, and the second part will be by dirt route until we get to the Tambopata River, near the limit to the reserve. Our boat will be waiting for us to take us 25 minutes up the Tambopata river to get to our Lodge near to Chuncho Clay Lick, we will have good chances to spot capybaras and many shorebirds along the riverbank. Getting to the lodge we will get a welcome drink and the manager will explain us all we need to know about our lodge and its around.
After lunch, we will go for an introductory walk in first in a secondary growth forest and then in a primary forest full of huge trees and lianas and vines. At the same time, we will talk about the most important economic activities in this region. Chances to spot some Brown capuchin monkeys and squirrel monkeys will be more than possible.
When it is getting dark we will come back to our lodge to get our torches and go to our boat and we will do one of the most exciting activities… it will be the Caiman spotting, we will go to look for White and black Caimans along the river bank with a big spotlight, we might see more capybaras and we always have good chances to spot and ocelot or a jaguar by the river too.
Day 2
Collpas Inn Lodge - Chuncho Clay Lick
Breakdown of Day 2;
Start Time: 5.00am.
Tambopata boat ride.
Chuncho Clay Lick. - Breakfast.
Museum.
Swim in the Tambopata River. (Optional.)
Jungle trek, - Medicinal plants.
Night walk - creepy crawlies hunt.
We will wake up around 5:00am, we will get a hot drink to get some energy and we will take our boat up the Tambopata for 1 hour and 30 minutes to get to Chuncho Clay Lick. Crossing the checkpoint. We will have all the sunrise just for us in the boat, and we will have really good chances to spot shorebirds, capybaras, White caimans, and why not mention … the jaguar or anacondas. Chances are slim but not impossible, if lucky, we have a 20 % of probabilities to see one of these guys by the river bank.
Getting to our destination, we will get a show at the Chuncho Clay Lick, parrots and macaws Green, red, blue and yellow birds all around us, flying and making loud noises, it will be spectacular this behavior of this birds. We will explain to you the reason why every day the
All year round these birds go to the Chuncho Clay Lick, a cliff at the river edge to eat clay. We will spend from 6:30 am to 11:00 am approx. Our breakfast will be in front of the Chuncho Clay Lick.
At the end of this activity, in our way downriver to the lodge we will make a short stop in the checkpoint to learn more about the small museum that there is here, after this, we will continue toward our lodge to get unforgettable swimming in the stream or maybe in the Tambopata River.
We will get our lunch and then we will go for a walk to know more about the most important things about the medicinal plants. The quinine "good for the malaria", the cats claw, the dragons blood, and the AYAHUASCA "the master plant for the shamans". These are only a few plants that we will find during this interesting walk just in the back of our lodge, in the real jungle.
We will go back to our lodge and then at night before dinner or after dinner we will have a short night walk, the sounds at night, the insects, spider, tarantulas, frogs and maybe snakes will make this night hike something difficult to forget.
Day 3
Tambopata Reserve
Breakdown of Day 3;
Breakfast at Lodge.
Fishing - Gato stream. - Monkey watch.
Mammal Clay Lick.
Campfire.
 We will wake up with the sounds of the birds and probably howler monkeys. Have breakfast and then we will go 30 minutes down the river to go for a fishing morning at the Gato stream. They are always hungry piranhas waiting for some meat we use as bate. The walk to get to the fishing spots, the big trees, some of the monkeys always around will be part of this activity. The stream is a really good place to swim too after we catch some piranhas, it is an unforgettable experience.
We will short walk to explain to you a little bit about the local farm. In the afternoon, we will walk to the mammal clay lick. We will probably have better chances to find howler monkeys, deer's, wild pigs, and some other mammals feeding in this place. At the same time we will explain to you the different techniques about the hunting ways that exist in this area. At night, right after dinner, we can go to the river bank and make a fire-pit to talk about your time in the jungle. Maybe respond to some of the questions that you might have. If you want, your guide can tell you about local stories about the Tambopata Jungle
Day 4
Tambopata Reserve - Return Puerto Maldonado City
Breakdown of Day 4;
Breakfast at Lodge.
Puerto Maldonado boat ride. Return journey home.
We will wake up in the same as the day before, have our breakfast with time. Prepare a packed box lunch for the boat. We will arrive at Puerto Maldonado in the morning time for the return journey.
More about this tour
This trip will require to book a flight from Cusco or Lima check flights via LATAM  
You can also book the overnight buses that depart Cusco every night, Our transfer can collect you from the bus terminal on the next day upon your arrival
1. Download the Full Itinerary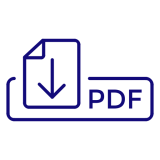 2. Download & Printable Version of the Packing List