The Full Birding Experience
Manu & TambopataClay Licks
A best-designed trip for birdwatchers includes hotspots in the Andes and birding along the Manu Road, Cloud Forest, foothill forest, palm forest, lakes specialties and finalizes at the largest clay lick in Tambopata – Chuncho. A complete tour along the Southern Peru from the Andes to the Lowland Rainforest.
Information

Tour Plan

Location

Gallery

Additional Info

Similar Tours
What's included
Departure Location
Cusco City - Transfer from Hotels, Airport, Bus Station
Return Location
Exit to Puerto Maldonado Airport
Price includes
Accommodation on double bed room

All meals included (vegetarian, vegan mentioned in advance)

Best available Lodges in the area

Birdlist of the Location

Box lunch

Duffel Bags for Travelling Light

Entrance Fees to the Guadalupe Ecological Reserve

Illustrated map of Manu National Park

Macaw Clay Lick Entrances Tickets

Nights at Cock of the Rock Lodge

Rubber Boots

Snacks (fresh fruits, cookies, chocolate)

Specialized Birding Guide with Spotting scope

Touristic Transportation

Unlimited Purified Water
Price does not include
Alcoholic Drinks

International flights

Nights on Single Supplement

Services not specifically stated in the itinerary
Birding Journey, Manu & Tambopata Clay Licks
This is not a tour to miss. To visit the Tambopata Clay Lick and Manu Birding package. You will be able to explore Manu Biosphere Reserve. Enjoy the incredible bird diversity. And above all, the magnificent scenery. A transect running from the Andes to the Lowland rainforest passes through a wide range of habitats. A certainly fascinating journey from the Andes down into the heart of cloud forest. Further more, an area that supports an incredible number of species up 1000 species. Due to this, it is truly a paradise of birds and probably the route of the greatest avian diversity in the world. Our Tambopata & Manu Birding Tour 8 days. Which includes the; Chuncho Clay Lick. In the heart of the Tambopata National Reserve. An area that offers the most stunning wildlife spectacles in the world. See these wild and wonderful creatures in their natural habitats.
Habitats Covered -Manu & Tambopata Birding Tours
We have ultimately designed an exclusive birding tour that includes the Chuncho Clay Lick in Tambopata. You will also be able to explore a diverse type of forest that holds a high number of unique birds. The types of forests here, and the habitats are exclusively monitored by our local guides. In order to gather information of uncommon species along the route. It is important we help these endangered species thrive in this environment. We do our best to monitor and evaluate the movements of these exquisite creatures. This helps by employing local guides. Which, in turn allows our economy to thrive. Being experts in their own environment. With the knowledge to share and give you the best experience. Our guides are certainly there for you.
The Chuncho Clay Lick – Tambopata
The Chuncho Clay Lick is extraordinary. The clay lick is one of the largest in Tambopata. As a result it provides birdwatchers with the chance to see more of the colourful large macaws than anywhere else. Because of this, the bright reds and greens of the Macaws feathers stand out against the muddy wall. These birds are mostly macaws, though smaller parrots and mealies of all sorts group at the clay lick as well.
The Palm forest at Guadalupe Reserve
The Mauritia palm forest at Guadalupe Lodge gives an incredible contrast. Here from the lodgings you will hear the calls. As well as witness these birds soaring around our luscious gardens. Known locally as the Aguajales (Mauritia palm forest). Form a complex habitat and permanently wet swampy areas.
This complexity gives rise to the high diversity of birds essentially psittacines including; Blue-headed macaw (Pionus couloni) Blue and Yellow Macaw, Red Bellied Macaw, Sulphury Flycatcher. Point-tailed palm creepers can be found in the more remote and extensive areas.
Foothill Colinas Forest.
Birding on the higher part of the hills it's quite interesting. The birds regularly seen here are; Golden collared toucanet, fascinated antshrike, red-billed pied tanager, ornate Antwren, rusty belted tapaculo, Semi-collared puffbird, masked, yellow backed, green and gold, paradise tanagers, pavonine cuckoo, military macaws. Further more, if you are lucky. You may encounter some raptors; harpy eagle, Buckley's and barred forest falcon. The bird species recorded over this location can be found in Ebird as Reserva Ecologica Guadalupe.
Bamboo Forest
This Bamboo Forest is not be missed. And a perfect opportunity while experiencing a Birdwatching Tour in Manu. Bamboo thickets in western Amazonia as a result provide an important habitat for several bird species. Some of which are restricted to such thickets communities.
Also, the species of which you can see here are; Rufous Headed Woodpeckers, White Cheeked Tody-flycatcher, Peruvian Recurbill, Ornate Antwren, Large Headed Flat Bill, Manu Antbird, Dot Winged Antwren, Dusky Cheecked Foliage Gleaner, and many others.
The Lagoon in Patria
We exclusively use this location during our Birding Tours. It also holds second-growth specialists and the endemic Black-backed Tody-Flycatcher.
A great number of migrant and shores birds are high on our reports over this location. Such as; Black-bellied Whistling-Duck, Osprey, Least grebe, Yellowlegs, Stilts, Semipalmated Plover. Earlier reports of Southern Lapwing, Brazilian Teal, and Southern CaraCara.
The most common birds of the lagoon are; Hoatzin, Flycatchers, woodpeckers, herons kingfishers, Amazonian Antpitta, Silvered Antbird, little cuckoo, and Black Billed Seedfinch. Even more, nowadays this location holds a record of around of 80 species on EBird.
Blanquillo Oxbow Lake
This habitat is gorgeous and perfect for birding. You will see swooping birds over head. Birds coming to migrate. As well as taking a quick dip from the beaming sun. As a result it attracts a large number of aquatic birds and shores birds; Purus jacamar, egrets, herons, kingfishers, rails, crakes, screamers, flycatchers.
Manu Cloud Forest – Cock of the Rock lodge
During our Tambopata & Manu Birding Tours. You will stay one night in the middle of the cloud forest at 1,500 meters elevation at Cock of the Rock Lodge. Far beyond what birds do for cloud forests, we can only begin to imagine what cloud forests do for birds. For that reason. Cloud forests sustain an impressive diversity of endemic and near-endemic species, see the list at Ebird.
During this trip you will stay at some of our most luxurious Lodges. These are perfect locations for birding. And we know birds. Our tours are specifically designed to make it the best experience for you. If you are a top birder. Interested in seeing some of the most beautifully coloured birds in the world. This is the trip for you.
The wildlife here is thriving. Not just birds. You will encounter even more creatures and mammals along the way. Especially the cheeky monkeys.
Don't hesitate to contact us for any enquiries you may have. Here at Wild Watch Peru. We are more than happy to help make this trip specific to you. As well as making this one of the most memorable trips of a lifetime.
Finally. We can adhere to your needs. If you have any requests, we are happy to oblige.
For further information, go to our Tour Plan. For a breakdown of day to day activities. You won't want to miss!
Day 1

Day 2

Day 3

Day 4

Day 5

Day 6

Day 7

Day 8
Day 1
Cusco - Cock of the Rock Lodge
Breakdown of Day 1;
Birding. - Puna, Acjanaca Pass, Cloud Forest
Overnight at Cock of the Rock Lodge.
Driving uphill we will reach the high mountains which is locally known as Puna, we will be searching diligently for Sedge Wren, Line Fronted and Junin Canastero, while descending the Acjanacu Pass (1066 feet) the vegetation is scattered and we will look for birds of this habitat such as; Chestnut Bellied, Hooded, Scarlet Bellied Mountain-Tanager and the bird's flocks that travel at this misty forest are quite productive also to find some specialists at this elevation, Crimson Mantled Woodpecker, Plushcap, White Banded & throated Tyrannulet, Pearled Treerunner, Puna Thistletail, Black-throated Tody-Tyrant, Sierran Eleania, Golden Collared, Grass Green, Blue Capped Tanagers, Band-tailed and Barred Fruiteater, Streaked Tuftedcheeck, Purple Backed Thornbill among others in the mixed flocks as they are more frequently to find them flying across the road. Other interesting targets at Tuneles and Esperanza location are; Gray Breasted Mountain-Toucan, Chestnut Crested Cotinga the Endemic Red and White Antpitta, while transecting along the Cloud Forest as we keep driving down into the mountain the vegetation will gradually have changed into a denser vegetation it holds bird's species like Golden Headed Quetzals, Stripe-faced Wood-quail, Yungas Pigmy Owl, Blue-Banded Toucanet, Collared Jay Mountain Cacique, Greater Scythebill.
At Much lower target bird would be the Cock of the rocks (Peru's national bird) it more easy to find them while they are displaying at their lek, (the male birds are a vibrant reddish-orange, and as many as several dozen get together for an exhibition of a mating ritual dance in a place called Lek)
After this fascinating experience we will be searching diligently for more species that are still found at this high; Yungas Manakin, Versicolored Barbed, Orange Eared Tanager, Streak Necked Flycatcher, Andean Motmot, Green Jay among others.  If lucky enough we may see the lyre tailed night during dusk. Overnight at Cock of the Rock Lodge
Day 2
Cock of the Rock Lodge - Guadalupe Lodge
Breakdown of Day 2;
Cock of the Rock. - LEK
Hummingbird Watch. - Forest, trails walk.
Overnight at Guadalupe Lodge.
Today we wake up very early to observe the Cock of the Rocks (Rupicola peruviana), Peru's national bird from a platform. The male birds are a vibrant reddish-orange, and as many as several dozen get together for an exhibition of a mating ritual dance in a place called "Lek"
After this we will visit the flowers/feeders that attract hummingbirds, we will be able to see the following species; Booted Racket Tail, Wire crested Thorntail, Green Hermit, Many Spotted Hummingbird, Violet Fronted Brilliant, White-Bellied Woodstar, Peruvian Pied tail, Long-Tailed Sylph, Wedge Billed Hummingbird, Speckled Hummingbird, and the common Sparkling Violetear.  Along the walk, we can also see and heard species like White-crowned Tapaculo, Yungas Manakin, Crested Quetzal, Striped Faced Wood-Quail and the Black and Chestnut Hawk-Eagle. 
During the afternoon we will sadly leave the lodge to look for target species along the road, Chestnut-breasted Wren, Cinnamon Faced Tyrannulet, Tyrannine Woodcreeper, Masked Trogon, Crimson Bellied Woodpecker, Black Streaked Puffbird, Tanagers, Brown Tinamou, and possibly Lanceolated Monklet, Peruvian Piedtail and the Yellow Breasted Antwren.  Continuing the journey, we pass by swamp that is packed by Hoatzins known as pre-historic birds due its appearance, most of the bird sights here are also; Brazilian Teals, Southern Lapwings, Flycatchers, Amazon, Green Kingfishers, Little, Lineated and Spot Breasted Woodpeckers, Capped Heron, Little Cuckoo, Silvered Antbird, Purple Gallinule and many more.
If lucky enough we may see the umbrella as far driving down the mountains we will arrive at our lodge Guadalupe just on time to see the nightjars (Common Pauraque) these elusive birds used to catch insect during dusk, the road it's by far the best place to see them.
Day 3
Guadalupe Lodge - Bamboo and Foothill Forest
Breakdown of Day 3;
Bamboo Forest - Full day of Birding.
Palm Forest.
Overnight at Guadalupe Lodge.
We will wake up with the amazing variety of birds call that emerges out from the forest, the most frequently heard are specialist from bamboo forest, Mustached and Scaly Breasted Wren, Golden Bellied and Buff Rumped Warbler, Warbling Antbird, Dot Winged Antwren, Bluish Fronted Jacamar, Manu, Striated, White Line Antbird, Stripe Chested Antwren among others calls you heard coming just behind your cabins, we also heard the calls of the Blue and Yellow Macaws over flying during the sunrise. We explore the bamboo forest interior that holds a unique collection of birds, our expert guides will do their best to shows us the jewel of the dense bamboo thickets " White Checked Tody-flycatcher" the birding at the bamboo Forest Patch its quite Interesting for cool and challenging birds such as; Red-billed Scythebill, Bamboo Antshrike, Ornate, White-Eyed and Dot Winged Antwren, Peruvian Recurbill, Dusky Cheeked, Ruddy , Buff Throated Foliage Gleaner, Large Headed Flatbill, Manu and Black Antbird, the Unmistakable Rufous Headed Woodpecker, Yellow-Billed Nunbird.
During the afternoon we explore another complex forest type to explore would be the foothill forest that is quite good to spot the Golden Collared Toucanet, Fasciated Antshrike, Red-Billed Pied, Masked, Green & Gold, Yellow-Bellied, Yellow Crested, Yellow Backed Tanagers, round tailed Manaki. All used to be spotted while flocking up and few other unexpected Forest Falcons and large predators such as Harpy Eagle. The understory at this type of forest that hold incredible species like; Rusty Belted Tapaculo, Black Faced Antbird, Golden Bellied Warbler. Overnight at Guadalupe Lodge
Day 4
Guadalupe Lodge – Amazonia Lodge
Breakdown of Day 4;
Palm Forest - Full morning of Birding.
Madre de Dios River - boat journey.
Amazonia trails and swamp trek.
Overnight at Amazonia Lodge.
Early in the morning, we will explore the Palm forest to look for specialties such as; Blue-Headed, Blue and Yellow Macaws, Sulphury Flycatchers, Dull capped Attila, White Vented Euphonia and band Tailed Manakin. Our dining room at Guadalupe Lodge its privileged located, which provides wide view of the garden and the bamboo forest. While having breakfast we get views of the hummingbirds flying around the Heliconias and Berbenacea flowers; Golden Tailed Sapphire, Blue tailed Emerald, Rufous Breasted.  
We get ready to leave the Lodge by midday. The road crosses a low set of hills where we get the Alto Madre de Dios River starts along the boat journey there will be chances to observe shore birds which often seen foraging on the rocky gravel bars and we will keep a close watch raptor.
While we arrive to Amazonia trails and swamp we will be welcomed by the noisy and clumsy hoatzins which is one of the most commons birds next to the Black-Capped Donacobious, Horned Screamers, Blackish Rail, Black Billed Seed-Finch, Orange Backed Troupial, Red Capped Cardinal, Pale Eyed Blackbird, Rufous Sided Crake. Overnight at Amazonia Lodge.
Day 5
Amazonia Lodge – River Boat - Aguajal Lodge
Breakdown of Day 5;
Hummingbird Watch.
Madre de Dios River - boat journey.
Overnight at Aguajal Lodge.
This morning will be productive to observe the hummingbirds at the Lodge feeders, Rufous Crested Coquette, Golden Tailed Sapphire, Violet Headed Hummingbird, Koepcke's Hermit, the feeders also attract other interring birds like; Gray Cowled Wood-rail, Oropendolas.  We sadly depart the lodge by midmorning and navigate the Alto Madre de Dios River where we will be observing more of shorebirds such as; egrets, terns, rosette spoonbills, plovers, and interesting raptors and vultures.
Arriving at the lodge by the afternoon foremost we shall take one of the trails in order to find species such as Rusty Belted Tapaculo, Foliage Gleaner, Pale Winged Trumpeter, Razor Billed Curassow, Aracaris, Spix's Guan. We will have the possibility to look for Spectacled Owl, Crested Owl, Tropical and Tawny Bellied Screech Owls, Ocellated Poorwill Overnight at Aguajal Lodge.  
Day 6
Oxbow Lake & Canopy Tower Blanquillo - Tambopata Lodge
Breakdown of Day 6;
Camungo Oxbow Lake - Catamaran boat.
Canopy Tower - Bird's eye view.
Madre de Dios River - 2 hr boat navigation.
Inambari River, Tambopata River.
Overnight at Tambopata Lodge.
On this morning, we explore the Camungo Oxbow Lake, the lake is open to explore paddling a Catamaran looking for Least Grebe, Black Collared Hawk, Sungrebe, Muscovy Duck, Rufous-sided Crake, Wattled Jacana, Green, and Rufous Kingfisher, Purus Jacamar, Hoatzin, Silvery Antbird, Horned Screamer. If we are lucky we might also see Giant Otters.
After the beautiful macaw show we will visit the canopy tower anchored in the giant Ceiba Tree a tower of 148 feet, from here we can observe the following species: Guira Tanager, Lemon Throated Barbet, Oropendolas, Caciques, Gilded Barbet, Woodcreeper and raptors among others interesting birds that flock on the upper level of the forest.
We start our way Out by motorboat somewhat 2 hours of navigation along the Madre de Dios River and passing by the Colorado mining town once over there we will switch to overland transport, all-terrain vehicle and drive towards Inambari River and the first driving  part will be along the high way while on the second part will be in a dirt route until we get to the Tambopata River near the limit to the reserve. Our boat will be waiting for us to take us 1 hour and 30 minutes up the Tambopata River crossing our Lodge and the checkpoint. We will have all the sunrise just for us in the boat, and we will have really good chances to spot shorebirds. Overnight at Tambopata Lodge
Day 7
Chuncho Clay Lick at Tambopata – Trails Exploration
Breakdown of Day 7;
Madre de Dios River - boat journey.
Chuncho / Macaw Clay Lick.
Trails and tower exploration.
Overnight at Tambopata Lodge.
Early wake up and start our journey upstream to the Macaw Clay Lick "El Chuncho" in Tambopata National Reserve. We will have the opportunity to enjoy the beautiful natural sceneries and wildlife of the riverbanks. At our arrival, we'll set a breakfast and then we will be ready to observe one of the greatest wildlife spectacles where hundreds of parrots and different species of macaws gather to eat clay, first the parrots, mealy parrot, blue-headed, orange check, dusky headed, white-eyed and them the large macaws like the blue and yellow, red and green, scarlet macaw, this is an unforgettable experience.  In the middle morning, we return to the lodge to explore the trails and tower so The tower also offers good opportunity for Cream-colored Woodpecker, Gilded Barbet, Plum-throated Cotinga and Striolated Puffbird. Macaws and toucans are seen flying against the horizon, including the Chestnut-eared, Lettered, Emerald, Curl-crested, and Brown-mandible Aracaries. This is your best chance for hawk-eagles and even harpy!   Overnight at Tambopata Lodge.
Day 8
Tambopata Lodge – Puerto Maldonado Airport.
Breakdown of Day 8;
Madre de Dios - Boat journeys on route - Inambari River journey. Tambopata River.
Depart for Puerto Maldonado, arrive in evening.
We start our boat and road journey back to the airport Puerto Maldonado, depending on airline schedules, this may require dawn departures.
More about Manu National Park
More about Tambopata
More about this tour
Please find more information about this tour in printable version:
1. Download the Full Itinerary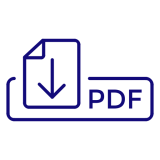 2.  Download the Faqs & Private Policies & Terms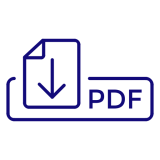 3. Download & Printable Version of the Packing List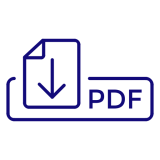 Packing List 
Equipment /Clothing
Comments
Wellington BootsProvided at the lodge
Experience has taught us that Wellies are by far the most appropriate footwear for your time in the Jungle.  You'll hopefully have noticed we asked for your shoe size on the application form;  this is so we can buy you some new ones in  Cusco ready for your departure so you don't have to  lug them with you.  However, please be aware that is difficult to get Wellington boots over European size 43  so if that's you please ensure you bring some with you.
Flip flops
Useful for use  in the bathrooms and  for walking around the lodges.
T-shirts, cottonshirts and  a light sweatshirt
You   should   bring   a   mix   of  short  and   long-sleeved   to protect your arms from  mosquito bites
Underwear
Cotton is recommended rather than nylon.
Socks
These should  be long and made from breathable wool to ensure optimum comfort inside your boots.
Sunblock CreamSunGlasses

Insect Repellent

Fleece/Sweatshirt

at least 40 % DEET
Trousers  & shorts
It's important to be wearing long bottoms for protection from bugs and sun. We recommend full-cut khaki bottoms or khaki type pants that can be zipped into shorts.  Lighter
Waterproofraincoat/poncho
Even in the dry season, the rain can be heavy so it's good to come prepared!
Flashlights
For night activities such as night walks, Caiman Search and for using when the power from the lodges runs off.