Available Everyday
Destination
Tambopata Jungle Tours
A Journey to Tambopata's Wildlife Paradise: 4-Day Budget Tour
Unforgettable Wildlife Adventure 4 days
Our 4-day tour in Tambopata is not just limited to the mesmerizing Macaw Clay Lick. We have carefully curated a comprehensive itinerary that includes a range of activities aimed at wildlife observation and creating unforgettable family memories. Embark on immersive nature walks with our expert guides who will lead you through the lush rainforest, unveiling its hidden secrets along the way. Learn about the different plant species, their medicinal properties, and the fascinating adaptations of wildlife in this rich ecosystem. Keep your eyes peeled for elusive creatures like monkeys swinging through the trees or sloths leisurely hanging from branches.
Information

Tour Plan

Route

Gallery

Reviews

PDF Info

Similar Tours
Are you looking for an amazing adventure to the Tambopata Jungle? Look no further! Tambopata Jungle Tours is the perfect choice for an unforgettable experience deep in the Amazon rainforest. With us, you can explore the lush jungle and discover its incredible biodiversity with knowledgeable guides and experienced staff. We offer a range of packages to suit all traveler needs, from the comfort-seekers to the thrill-seekers. Come and explore the wild with us and experience the wonders of the jungle!
What's included
Departure Location
Puerto Maldonado Airport, Bus Terminal or Hotel in Town
Return Location
Puerto Maldonado Airport, Bus Terminal or Hotel in Town
Additional Information
DAILY DEPARTURES: Disocount for families and groups on 2023
Price includes
Duffel Bags

English Speaking Guide

Entrance Fees to Atractions Listed

Entrance Fees to Tambopata National Reserve

Lodging (Double Bed Occupancy)

Meals (Vegetarian, Vegan Optional)

Motor Boat Transport

Overland Transportation (SUV - Minivan)

Overnights at Collpas Inn Lodge

Rubber Boots

Snacks (fresh fruits, cookies, chocolate)

Transfer from the Airport

Unlimited Purified Wáter
Price does not include
Alcoholic Drinks

Day 1st Breakfast- Last Day Dinner

Single Supplement
Tambopata Rainforest Tours 
A Journey to Tambopata's Wildlife Paradise: 4-Day Jungle Tour
Tucked away in the heart of the Peruvian Amazon, the Tambopata Rainforest is a hidden gem bursting with biodiversity and natural wonders. If you're seeking an immersive rainforest experience without breaking the bank.
Our daily departure tours offer you the opportunity to explore this extraordinary ecosystem at a significantly lower cost. Join us as we delve into the wildlife-rich forests, pristine rivers, and vibrant ecosystems of Tambopata on a budget-friendly journey you won't want to miss.
Explore Tambopata's Breathtaking Wildlife
When visiting Tambopata, be prepared to be amazed by the region's abundance of life, including jaguars, capybaras, tapirs, monkeys, and many species of birds. The highlight of your experience is sure to be the " Chuncho Macaw Clay lick, a natural phenomenon that has to be seen to be believed.
What You Should Know?
Embarking on a Tambopata Jungle Tours doesn't have to be expensive or inflexible. With our budget-friendly daily departure tours, you can explore the wonders of the Amazon at a much lower cost without compromising on quality or experiences.
1. Unrivaled Daily Departures:
Unlike many tour operators that offer limited departure dates, our 4-day tour provides daily departures. This flexibility allows you to choose a departure date that suits your schedule, ensuring you don't miss out on the chance to explore this exceptional rainforest. Whether you have a few days or a couple of weeks, our daily departures make it convenient and accessible to embark on your jungle dream.
2. Lower Cost Without Compromising Quality:
We believe that experiencing the wonders of the Amazon should be accessible to all travelers. That's why we have curated budget-friendly tours that offer exceptional value for money. By streamlining our operations and leveraging local partnerships, we are able to provide you with a lower-cost option without compromising on quality.
Our tours include knowledgeable and experienced local guides who are passionate about the rainforest and its diverse wildlife. You'll be accompanied by experts who are eager to share their knowledge and ensure a memorable and educational journey through Tambopata.
3. Comprehensive Rainforest Exploration:
Despite the lower cost, our daily departure tours offer a comprehensive exploration of the Tambopata Rainforest. You'll have the opportunity to embark on thrilling jungle hikes, traverse pristine rivers on boat excursions, and even stay in comfortable yet affordable lodges nestled within the heart of the rainforest. Immerse yourself in the sights and sounds of the jungle as you encounter vibrant birds, elusive mammals, and fascinating plants and insects.
5. Personalized Itineraries:
We understand that every traveler has unique interests and preferences. That's why our daily departure tours are designed to be flexible and customizable. Whether you are a birdwatching enthusiast, a photography lover, or an avid hiker, we can tailor your itinerary to suit your specific interests. Our team of experts will work closely with you to create a personalized experience that surpasses your expectations.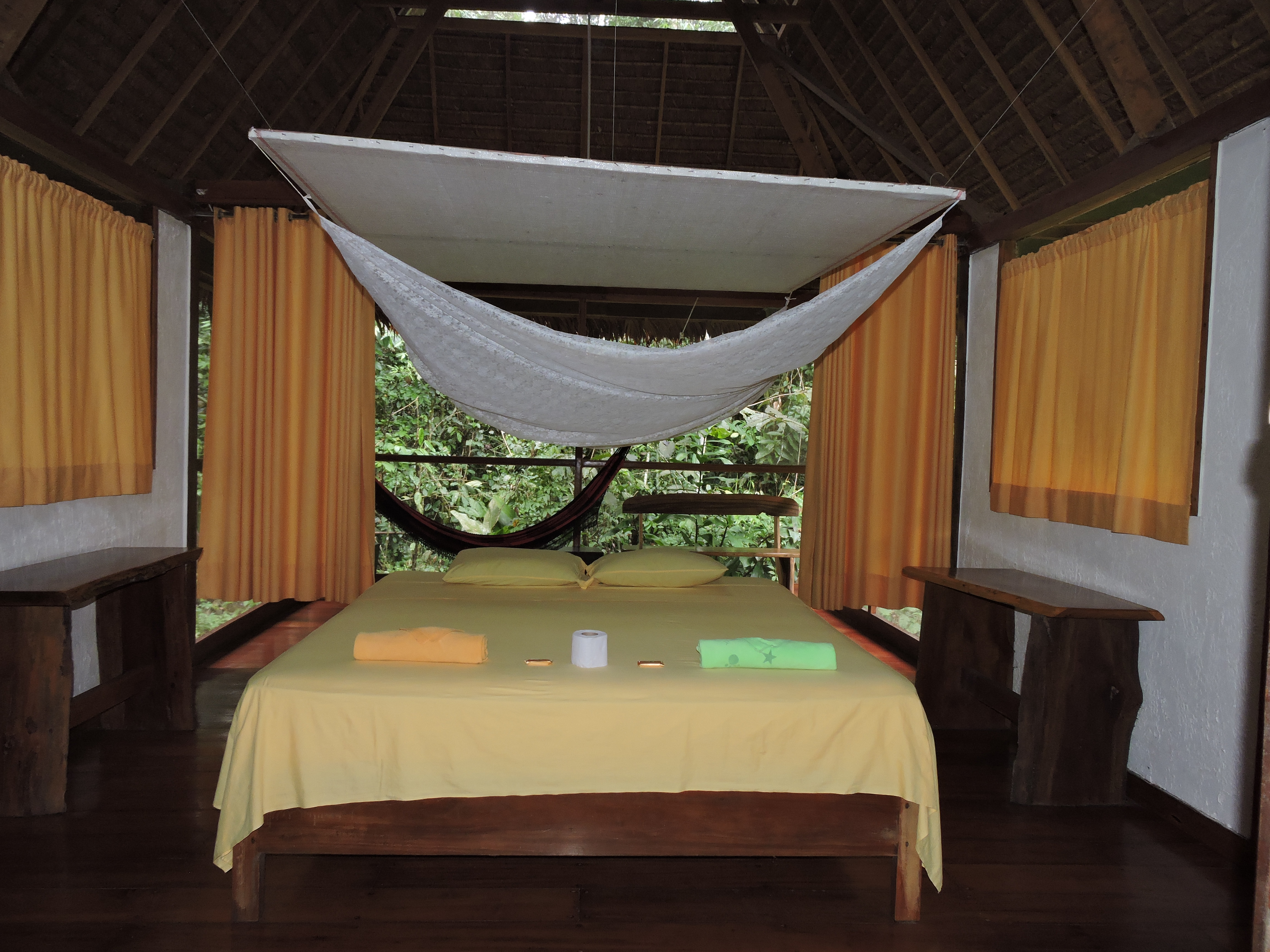 How I can get to Tambopata – Puerto Maldonado?
The best way to get to Tambopata is to fly into Puerto Maldonado from Lima or Cusco and you can also take an overnight bus from Cusco City. You can search for flies at Latam. The Wild Watch Peru team can also assist you with booking the bus tickets for you.
Difference Between Tambopata and Puerto Maldonado?
Puerto Maldonado is the city itself with airport and bus terminals and featuring markets, restaurants, and other urban amenities. This city is the gateway for tours in the region so is recognized as the capital town.
In effect, Tambopata is a National Reserve in the Peruvian Amazon Rainforest that is rich in biological diversity and home to diverse wildlife. it's filled with unique wildlife and a wide variety of plant and animal species. On the other hand, Puerto Maldonado is a nearby town. 
Where the overnight will be spent?
Our lodge is tailor-made for nature lovers and adventure seekers who are eager to immerse themselves in the wonders of the jungle. Designed with your comfort in mind, our lodge offers the perfect blend of modern amenities and a harmonious connection with nature.
Nestled amidst the lush rainforest, Collpas Inn Lodge presents an ideal base for exploring the wonders of the Rainforest in Tambopata. Surrounded by towering trees and bustling wildlife, this lodge offers spacious rooms with panoramic views. The lodge's strategically placed observation decks provide visitors with the perfect vantage points to spot wildlife within their natural habitats.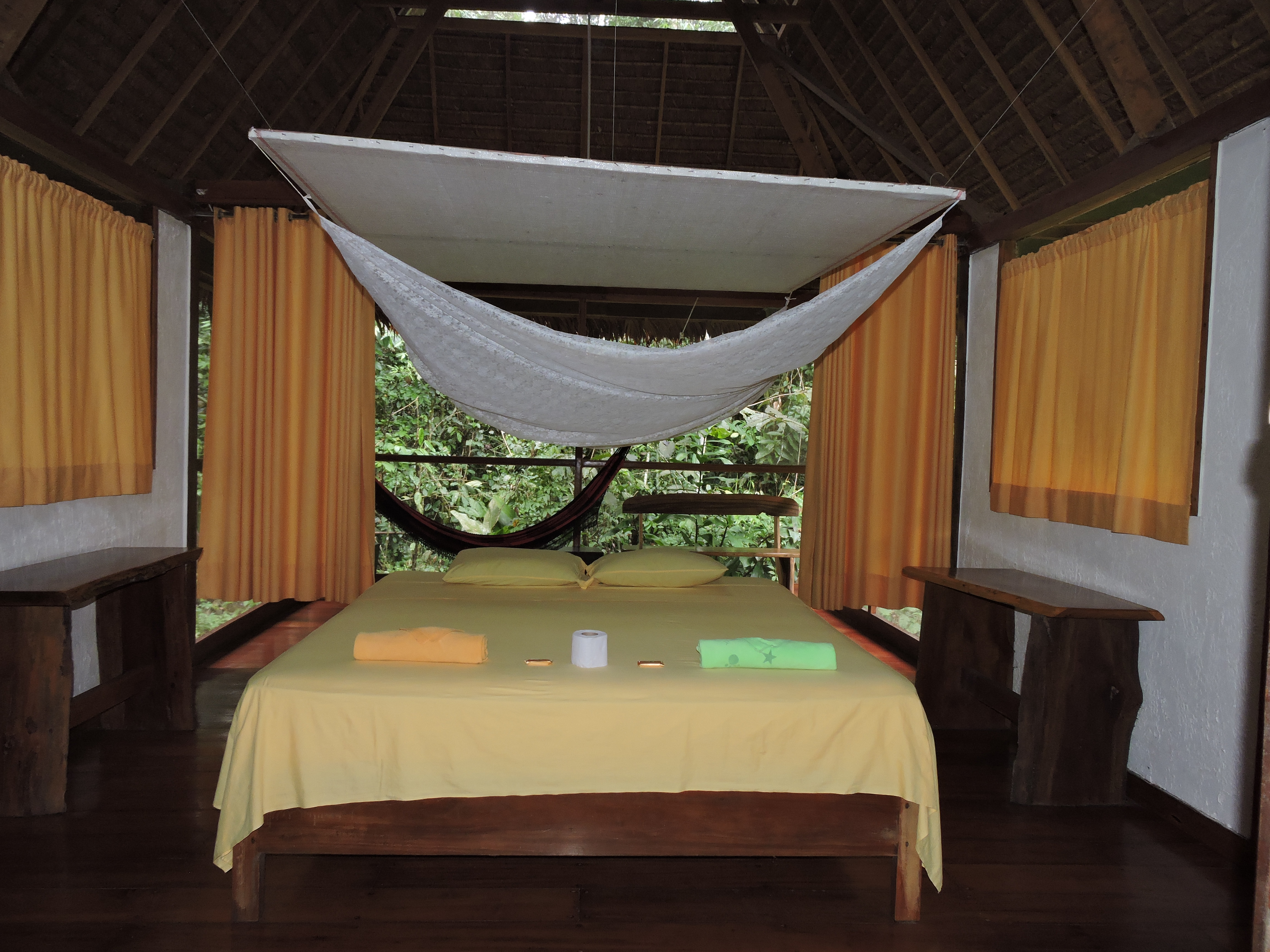 Our lodge features all the essential facilities for a comfortable stay in the jungle. Each room is carefully designed to provide a relaxing retreat, with comfortable beds, private bathrooms, and refreshing hot showers. After a day of exploration, return to your tranquil sanctuary and unwind in the midst of nature.
For those seeking adventure, our lodge offers a range of exciting activities to satisfy your adrenaline cravings. From thrilling forest treks to exhilarating night walks, our expert guides will ensure that you have an unforgettable experience.
Essential Items for an Ideal Tambopata Rainforest Tours
Heading into the pristine wilderness of the Tambopata Jungle requires careful planning and preparation. To ensure a comfortable and memorable experience.
We have compiled a comprehensive packing list of essential items that will assist you during your tour. From protection against the elements to capturing those extraordinary moments. These items will help you make the most of your adventure in the heart of the Amazon rainforest.
1. Lightweight and breathable clothing: Pack comfortable, lightweight clothing made of breathable fabrics. Opt for moisture-wicking tops, long-sleeved shirts, and convertible pants to protect yourself from both the humidity and insects. Don't forget to include a quality rain jacket for any unexpected downpours.
2. Insect repellent: The Amazon rainforest is notorious for its diverse insect population. Protect yourself from mosquito-borne illnesses by packing a strong insect repellent containing DEET.
3. Sun protection: The Amazon's tropical climate means you'll be exposed to strong sunlight. Pack a wide-brimmed hat, sunglasses, and high-SPF sunscreen to shield your skin from harmful UV rays.
4. Binoculars and camera: With an abundance of unique bird species and wildlife to spot, binoculars are a must-have item for any jungle adventure. Capture the magical moments with a good camera or smartphone equipped with a reliable waterproof case.
5. Waterproof backpack: Keep your belongings safe and dry by investing in a sturdy waterproof backpack. This will protect your camera, extra clothing, snacks, and other essentials from the rainforest's unpredictable weather.
6. Portable water filter or purification tablets: Staying hydrated is crucial in the jungle, but tap water may not be safe to consume. Ensure a safe water supply by carrying a portable water filter or purification tablets.
8. Headlamp or flashlight: The dense jungle can get quite dark, making a headlamp or flashlight essential for nocturnal hikes and general navigation in low-light areas.
9. Personal hygiene essentials: Bring travel-sized toiletries, biodegradable soap, wet wipes, and hand sanitizer to maintain personal hygiene standards while in the jungle.
10. Cash and important documents: It's always wise to carry some cash for small purchases or tips. Keep your important documents, such as your passport and travel insurance, in a secure waterproof bag.
Remember to pack light and choose items that are versatile, durable, and suitable for the jungle environment. By being well-prepared, you can fully immerse yourself in the natural wonders of the Manu Jungle in Peru and create memories that will last a lifetime. Download the Packing List
Items provided at the Lodges
Snacks and water bottles: Keep your energy levels up during long hikes with lightweight, portable snacks such as energy bars, nuts, and dried fruit. Carry a refillable water bottle to stay hydrated throughout your expedition.
Personal first aid kit: While your tour guide will carry a comprehensive first aid kit, it's always beneficial to have some personal items like band-aids, antiseptic cream, and any necessary prescription medications readily available.
Rubber boots: A sturdy pair of waterproof boots is essential for navigating muddy trails and crossing small rivers. Make sure they are comfortable and provide enough ankle support to prevent injuries during hikes and treks.
Day 1
Puerto Maldonado - Collpas Inn Lodge
Pick you up from your hotel or Puerto Maldonado Airport
Repacking and storage  at the Office in Town
1 hour by minivan along the Interoceanic Highway and 30 minutes along the dirty road that links the Philadelphia River Port
30 minutes motor boat navigation to reach the Lodge
Welcome drink and Lunch at the Lodge
Jungle Walk to spot some wildlife such as monkeys, and wild pigs, and interpretation of the rainforest by your guide.
Night Walk and Cayman spotting, we will go to look for White and black Caymans along the river bank-
Dinner at the Lodge
Day 2
Collpas Inn Lodge - Chuncho Clay Lick
Wake up around 5:00 AM and Boat Embarkation.
Riverboat up the Tambopata for 1 hour and 30 minutes. there will be good chances to spot shore birds, capybaras, White caimans, If lucky enough the jaguar.
Arrive at the Chuncho Macaw Clay Lick to spot parrots, and macaws: Green, red, blue, and yellow birds all around us, flying and making loud noises.
Breakfast will be served in front of the Clay Lick to optimize time.
Macaws observation at the Clay Lick from around  6:30 am to 11:00 AM
Return Boat Trip to the Lodge
Lunch at the Lodge
 Navigation along the Tambopata River or a small stream to look for some wildlife.
Dinner at the Lodge
Optional night Walk. 
Day 3
Nature walks - Fishing - Mammals Clay Lick - Night Walk
Wake up with the sounds of the birds and probably howler monkeys.
Breakfast at the Lodge 
Boat Journey of 30 minutes to look for fishing areas
Nature walks to observe big trees and some of the monkey's species
Explanation of the local farm.
Lunch at The Lodge
In the afternoon, we will walk to the mammal clay lick.
We will probably have better chances to find howler monkeys, deer, wild pigs, and some other mammals feeding in this place.
Diner at the Lodge 
Day 4
Tambopata Reserve - Return Puerto Maldonado City
Early morning breakfast at the lodge 
Nature walk and Lagoon Exploration to look for Caymans and  Giant otters.
Return to Puerto Maldonado town and Airport.
Are you looking for an amazing adventure to the Tambopata Jungle? Look no further! Tambopata Jungle Tours is the perfect choice for an unforgettable experience deep in the Amazon rainforest. With us, you can explore the lush jungle and discover its incredible biodiversity with knowledgeable guides and experienced staff. We offer a range of packages to suit all traveler needs, from the comfort-seekers to the thrill-seekers. Come and explore the wild with us and experience the wonders of the jungle!
Travelicious Review
Summary
Are you looking for an amazing adventure to the Tambopata Jungle? Look no further! Tambopata Jungle Tours is the perfect choice for an unforgettable experience deep in the Amazon rainforest.