Fixed departure Nov 22nd
Fells Real Nature
Our Manu National Park 7 day Trip is focused to spend days in the Manu Reserved Zone. Having much more time to explore this untouched rainforest, with great chances to spot the most emblematic and top predators such as the Jaguar, Caimans, and Giant River otter. This trip will give you a great introduction to the beauty of the rainforest as well as the guided tours which will provide you with invaluable information about the tremendous biodiversity in Manu National Park.
Last minute deal for November 22nd
Destination
Manu National Park
Information

Tour Plan

Location

Gallery

Additional Info

Similar Tours
What's included
Departure Location
Cusco City - Transfer from Hotels , Airport , Bus Station
Return Location
Cusco City - Transfer from Hotels , Airport , Bus Station
Additional Information
Available for 2 travelers minimun:
Price includes
Accommodation on double bed room

Activities Listed in the Program

All meals included (vegetarian, vegan mentioned in advance)

Best available Lodges in the area

Duffel Bags for Travelling Light

Entrance tickets to Manu National Park (Reserved Zone)

Free Storage Room in Cusco

Illustrated map of Manu National Park

Professionally Local Guide

Rubber Boots

Snacks (fresh fruits, cookies, chocolate)

Unlimited Purified Water
Price does not include
Alcoholic Drinks

First day breakfast

Nights on Single Supplement

Tips to the Staff
Complementaries
One of the most recommended: tours into the Manu Reserved Zone
Additional Prices
Private Departure 2021: USD 1,450.00 per person
Manu National Park – 7 days into the rainforest
This 7-day tour is certainly one of the best. By spending a whole week certainly heightens your chances of seeing more of what this vast area has to offer. Even more, broadening your horizon, to witness what Amazon has in store for you. Visiting the Macaw Clay Lick nearby the El Dorado Lodge, seeing the brightly colored birds. Paddling at Salvador Oxbow Lake with Giant River Otters. Travel by car isn't the only thing, cruising down the river in the motorboat, waving to the animals on the banks. Not to forget trekking through the lush forests, listening to the birds overhead, and the monkeys lounging the trees.
This tour creates an overflowing experience that will knock your socks off. From the wildlife to the dramatic scenery that encapsulates you.
Get ready and pack to visit one of the most biodiverse places on the planet, the real highlight of its wildlife. Surround yourself with the hundreds of species of inhabitants such as; birds, reptiles, fish, monkeys, sloths, giant river otters, caymans, and in particular, the wildcats.
Travel with knowledge. As each species is expertly identified by one of our specialized guides. Allowing a safe, comfortable and informative trip deep into the Manu National Park. This is one of the 3 major Rainforest destinations, next to Tambopata and Iquitos in Peru. This is a week you will never forget !!
What Lodges will be used in 7 days tour?
During this exquisite 7 day tour, you get the chance to reside at all three lodges, possibly the best available lodge in the area.
Guadalupe Lodge
Located on the lush foothill forest over 580 m / 1, 902 ft on elevation. The lodge looks out over the magical palm forest with colorful blue and yellow macaws flying over, and thousands of oropendolas.  Furthermore, the Lodge lies within the booming bamboo forest. The lodge has private bathroom facilities and a bonus of showers with hot water. Lights and electricity, 24 hours from solar panels, and free WIFI. The garden flourished with beautiful greenery, the plants which aid in attracting the animals. The surroundings hold especially gorgeous views from the terrace of the dining room.
 El Dorado Lodge
The Lodge offers spacious rooms with private bathrooms, mosquito netting. The electricity is powered by solar panels.  The Lodge facilities are in close vicinity to the parrot's clay licks and mammals' clay lick. Deep in the Lowland rainforest from which you have access to the trail system for those wanting to explore further.
Casa Matsiguenka
Above all, what we like about this Lodge, is the beautiful environment that surrounds it. We have lovely rooms with peace and quiet in a remote setting like the other camps inside Manu National Park. In the rainforest, on the bank of the Manu River is where the Lodge lies. As a result, the wildlife spotting is exceptionally good. Each bungalow has two comfortable beds, equipped with mosquito netting. The bathroom facilities are shared in a separate building. Electricity provided by solar panels. There is a separate building with a kitchen and a small dining room, where meals can be taken. The Lodge is special like no other. It is run by Matsiguenka Natives, which adds a more authentic air, making it different from the other lodge management.
Would be possible to travel during the Covid 19th times?
Of course, Manu National Park and most parks, reserves in Peru, are open for tourism again very important for you is that every single activity we do along this tour and expedition is 100 % private which means that only you,  your guide, your driver (assistance) and cook will be joining these activities, we concern to employs the minimum number of personnel without sacrificing the tour quality, overall giving you the best chances to enjoy watching wildlife and nature in the park and also to achieve a safe experience during this critical times.
Can be this tour optimized for Birdwatching?
Most of our tours are designed for general interest  (flora, fauna, landscapes, culture) however the private version of this tour gives you that chances to focus and approach much more into birdwatching pace, this tour option is 100 % flexible so the lodge location and route are favorable to observe a great number of specialties from the Andes to the Lowland rainforest.
Alternatively, check out our  8 days to the heart of the Manu National Park
What about the temperature?
The first night along the Manu Park you spend in the base of the cloud forest, at 600 m. Guadalupe Lodge where temperatures are about 18 degrees Celsius (64 F). In Manu's lowland rainforest the temperature at night is normally around 24 degrees Celsius (75F) and during the day about 30 degrees Celsius (86F).
However, cold winds from Patagonia may reach the Manu rainforest and the temperature may lower to about 10 degrees Celsius (50F). These "friajes" are more common during the southern hemisphere's wintertime (between April and the end of August).
How to book and get more info?
Check out and download  Tour Plan for a more in-depth. If you ready to escape the city life and immerse yourself in a full jungle experience then click the Book Now.
Day 1

Day 2

Day 3

Day 4

Day 5

Day 6

Day 7
Day 1
Cusco - Guadalupe Lodge
Breakdown of Day 1;
Start Time: 4.30/5.00/5.30. (Depending on chosen Tour.)
Duration: Approx 7 hours travel.
Locations on Route: Ninamarca - Pre-Inca Tombs. / Paucartambo - Colonial Town. / Acjanaco Pass.
Guadalupe Lodge - final destination.
Early departure from Cusco in the morning. The beginning of the Manu Road passes through numerous dry inner-mountain valleys and picturesque villages. This gives you a quick overview of the local's lifestyles and colourful traditional attire. A brief call at Ninamarca will give you the possibility to explore the pre-Incas tombs within this well archaeological site. The road includes various stops, so you can enjoy seeing the surrounding landscapes varying from high-mountains to humid forests. The next stop will be at the village of Paucartambo which features a beautiful arched colonial bridge. From Paucartambo the altitude will keep on increasing and the setting gradually gets enveloped by a cloudy mist. The road leads you to Acjanaco pass consisting of the main gateway to Manu National Park.
Once across Acjanaco Pass (3550 m / 11.647 ft) the environment dramatically changes from dry to wet valleys. Do not miss the splendid view when looking down toward the lowlands! The lush and misty cloud forest surrounded by massive rocks and waterfalls is perhaps the most fragile and threatened type of rainforest. In such an environment filled with lichens and moss-carpeted soil, spotting birds will be the main target. You will get the chance to stare at a large variety of birds ranging from the Peruvian national bird, the brightly red Andean Cock-of-the-Rock displays to tanagers, toucans or quetzals. The path will head down to the Guadalupe lodge (560 m./1837 ft). Overnight in the lodge. 
Day 2
Guadalupe Lodge - El Dorado Lodge
Breakdown of Day 2;
Authentic Peruvian breakfast at Guadalupe Lodge.
Arrive at Atalaya Port - Boat Trip down the Madre De Dios River.
El Dorado Lodge.
Enjoy waking up and having breakfast with the singing of Amazonian birds. You will be transferred to the Atalaya port where you can appreciate the view of myriads of colourful birds and a rich wildlife. At Atalaya river's deck, embark on a motorboat and navigate down this crystalline river of Madre de Dios.
After 3 hours, you will reach the El Dorado Lodge, this boat journey will be exciting to look for some aquatic wildlife; capybaras, birds, and caimans basking along the river bank. In the mid-afternoon, you will ramble through the primary forest searching for some families of monkeys, peccaries, in the meantime, you will be provided with some explanations about medicinal plants, reptiles as well as mammals. Eventually, the motorboat will return you back at the Lodge.
Day 3
El Dorado Lodge - Casa Matsiguenka
Breakdown of Day 3;
Breakfast at El Dorado Lodge.
Macaw Clay Lick.
Manu River - Boat Trip
Arrival at Casa Matsiguenka Lodge.
This morning we will have chances to visit the  Macaw Clay Lick, which located in the vicinity of the Lodge. Later in the day, we continue our trip by a motorboat towards the confluence with the Manu river we enter the wild Manu National Park a brief stop at Limonal Park Ranger Station for check-in. The exciting trip begins with full of sight seeing experiences, every river bend will bring us a view of unspoiled beauty.
We travel upriver we'll search diligently for any signs of Jaguar, still only a slim chance but this river is perhaps the best location to find this magnificent mammal. Just a few curves up the river the environment changes. There will be orders of magnitude and more to look at, from hundred if not thousands of swallows and butterflies. Every single sandbar being occupied by something interesting, we will keep a close watch for wildcats.
In the mid-afternoon, we arrive at our rustic lodge which is set aside a short distance from the Rio Manu in the heart of Manu National Park and for our following nights at this peaceful place. Overnight, Casa Matsiguenka Lodge.
Day 4
Casa Matsiguenka
Breakdown of Day 4;
Salvador Oxbow Lake - River paddling, Beaver watch.
Forest Treks. - Monkeys, birds, and more.
Casa Matsiguenka Lodge.
We will have the better part of two days to enjoy the Manu's Wilderness. On this morning you will explore the Salvador oxbow lake famous for its population of Giant Otters who usually breed there. They can be seen at different times of the day, these gregarious and playful carnivores spend a good deal of their time fishing or playing by any side of the lake or just taking a sunbath on their favourite dead logs.
We'll have access to a floating catamaran (two large canoes connected by wooden planks) with chairs set up for bird and wildlife viewing (which makes paddling around the lake easy and comfortable. Apart from looking for the giant river otters, we'll have the chance for many of the lake edge species, including the fabulous Hoatzin, Agami, and herons, interesting raptors, colorful macaws oropendolas, and caciques, just floating around the lake will be one of the joys of the trip
While exploring the forest you will also search for more species of monkeys such as white-fronted capuchin, pygmy marmoset. Apart from the lake, the forest around Salvador Lake and the lodge are some of the best Amazonian rainforests we have seen, and a nice network of trails allows us to leisurely stroll on flat trails the rest of the day.  (Please notice that the time to visit the Salvador lagoon on this day its subject of availability)
Day 5
Casa Matsiguenka - El Dorado
Breakdown of Day 5;
Motorboat from Rio Manu - Rio Madre de Dios - Side-necked Turtles, Caimans
Boca Manu.
Trails trek.
El Dorado Lodge.
This morning we'll board our boat and begin the journey down the Rio Manu back to the Rio Madre de Dios. Returning to boat trip will be again very exciting with lots of bird activity on the many sandbars as well as side-necked turtles sunning on the logs. This will be again another opportunity for catching a glimpse of the magnificent of great wildlife.
After about four hours we will reach Boca Manu for a brief stop and to refuel our boat and exploring the lower portion of the Madre de Dios. We get settled for lunchtime and likely with enough time to walk around the trails, Overnight at El Dorado Lodge.
Day 6
El Dorado - Guadalupe Lodge
Breakdown of Day 6;
Breakfast at El Dorado Lodge.
Macaw Clay Lick - Parrot party.
Boat trip down Madre de Dios arriving at Atalaya Port.
Night Walks - Guadalupe Lodge.
On this morning we head for a 10 min walk we will reach the Macaw Clay Lick, where we can observe several parrots such as; Mealy Parrots, Blue Headed Parrots, Yellow-Crowned Parrots and the Orange Cheeked Parrots as well as the Cobalt Winged Parakeets. Many chestnuts fronted macaws will congregate to gather and lick some minerals from the old river banks. Initially they will perch on the trees around and later flying down to the exposed cliff.
We will boat up the fast-flowing braided and clear water upper Madre de Dios in the morning as we start our five hours back journey to Atalaya. This is the last chance to spot capybaras, the world's largest rodent. Keep a close watch for raptors such as kites, vultures or eagles. We will eventually depart Manu's protected area for our trip further towards the upper Madre de Dios River and our re-introduction into civilization; after one hour of overland transportation, we reach the Guadalupe Ecological Reserve and have time for some night-walks around. We will have dinner and spend the overnight at Guadalupe Lodge.
Day 7
Guadalupe Lodge - Cusco
Breakdown of Day 7;
Palm Forest - Bird Watch & Breakfast.
Drive through the Cloud Forest. Waterfalls, animals. / Journey back to Cusco.
Arrival in Cusco approx 5pm.
Guided morning walks along the palm forest to look for the blue and yellow Macaws and enjoy a tasty breakfast and get ready to pack as you will soon start hitting the road again to Cusco.
The return trip will give us more opportunities to take glimpses of animals, birds along the Cloud forest with impressing views of the exuberant vegetations and majestic mountains that we approach while ascending to the Andean mountain range, The arrival in Cusco should be around 5 pm.
More about Manu National Park
More about this tour
Please find more information about this tour in printable version:
1.Download the Full Itinerary in PDF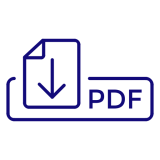 2. Download Private Policies, terms, and FAQS.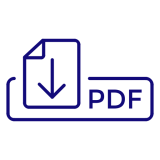 3. Download the Packing List in PDF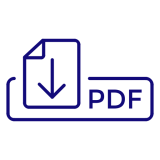 Packing List 
Equipment /Clothing
Comments
Wellington Boots

Provided at the lodge

Experience has taught us that Wellies are by far the most appropriate footwear for your time in the Jungle. You'll hopefully have noticed we asked for your shoe size on the application form; this is so we can buy you some new ones in Cusco ready for your departure so you don't have to lug them around with you. However, please be aware that is difficult to get Wellington boots over European size 43  so if that's you please ensure you bring some with you.
Flip flops
Useful for use in the bathrooms and  for walking around the lodges.
T-shirts, cotton

shirts and  a light sweatshirt

You   should   bring   a   mix   of  short  and   long   sleeved   to protect your arms from  mosquito bites
Underwear
Cotton is recommended rather than nylon.
Socks
These should be long and made from breathable wool to ensure optimum comfort inside your boots.
Sunblock Cream

Sun Glasss

Insect Repellent

Fleece/Sweatshirt

at least 40 % DEET

Trousers  & shorts
It's important to be wearing long bottoms for protection from bugs and sun. We recommend full cut khaki bottoms or khaki type pants that can be zipped into shorts.  Light wear.
Waterproof

raincoat/poncho

Even in the dry season the rain can be heavy so it's good to come prepared!
Flashlights
For night activities such as night walks, Caiman search and for using when the power from the lodges runs off.
Departure on the November 5th
FIXED DEPARTURES ON FRIDAYS
AVAILABLE FOR SEPTEMBER 20TH 2021
DAILY DEPARTURES FOR GROUPS